Susan Smith gesels met Elzette Steenkamp oor haar siening van ekokritiek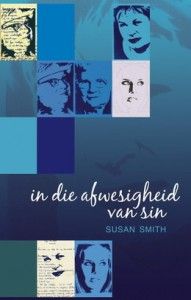 Susan Smith is een van Afrikaans se "groenste" digters en skryf ook akademiese artikels oor die tema van ekokritiek. Elzette Steenkamp het met Smit oor dié onderwerp gesels en haar uitgevra oor waarom ekokritiek ook in die klaskamer moet neerslag vind. Smith se debuutbundel, In die afwesigheid van sin, het verlede jaar verskyn.
Jy is lid van 'n klein groepie "groen" Suid-Afrikaanse akademici wat hulle op omgewingskritiek toespits. Wat is die stand van die ekokritiek in Suid-Afrika? Hoekom is dit so belangrik dat die kwessie van plekdieselfde aandag as klas, ras en gender in die klaskamer (en natuurlik in navorsing) geniet?

As bron van woorde het letterkunde die potensiaal om 'n kritiese bewussyn te kweek en te kan optree as 'n etiese en epistemologiese vrymaking. Net soos postkolonialisme en feminisme is ekokritiek ook 'n vorm van kulturele kritiek wat stem gee aan 'n stilgemaakte Ander. Anthony Vital sê byvoorbeeld in sy artikel "Towards an African Ecocriticism: Postcolonialism, Ecology and Life and Times of Michael K" (2008:1) dat 'n Afrikagerigte ekokritiek noodsaaklik is, "one which engages in debating what a society's assigning of significance to nature (in varieties of cultural products) reveals about both its present and past".
Boekbesonderhede
e-Boek opsies – Laai nou af!
---